SITEMAP :: LAST update: 7-2-2022 ::
"DEFENDING UKRAINE"
by Hans Neuhart >
> https://hansandcassady.org/UKRAINE-01.html <
---
History of the "United Nations" : https://www.un.org/en/about-us/history-of-the-un < Biden's "Truman" moment
---
-- ( mISSILES-in-Moscow.mp3 [ A song by Ms. Susan Neuhart ( nee CassAdy) ]
---
-- ( Recorded live on 6-26-2022, in US Congressman Mike Turner's District OH-10 ) [ https://turner.house.gov/ :: https://turner.house.gov/contact ] ::
Dear Congressman Mike Turner [ OH-10 District] I am a registered "constituent" [ zip 45405] - and, I VOTE. Your office staff has always been polite - and effective - when, I have contacted them - related to "Write YOUR Congress Person" concerns. Sir, I am a registered "Obama Girl" - so, we do not [and may never] agree on some things; However, I have always had the impression - YOU will listen - and ACT - in America's "best interest". With an election coming - Nov. 8, 2022 - you may be pleased to read [that] - at the present time - YOU have my vote. I will post this message to my "personal" web site. I RESPECT YOUR PUBLIC SERVICE - AND I APPRECIATE IT !!!
MY MAIN PURPOSE IN CONTACTING YOU - TODAY- IS THAT I WISH TO APPRISE YOU - OF MY RESPONSE - TO UKRAINE'S President & the United Kingdom's PRIME MINISTER's RECENT REQUESTS [ Volodymyr Zelenskyy, & Boris Johnson ] - FOR "ARTISTS" & "Americans" [ TO - in effect - "STEP UP"] - in our historical fashion. My husband is a bona-fide "artist" [ link ]. We are both "retired" Americans. I will copy this message to Lloyd Austin (also). President Biden is aware of my support. I am not a "Trump supporter"; However, I was born and "grew up" - in the "bottoms" area - of Columbus, Ohio - so, I may know some of them. I realize [that] you are very knowledgeable & involved - with Wright Patterson Air Force Base (WPAFB). It is located two miles from my Harrison TWP home. I look forward to visiting - the site - in the future. I am retired now - However, my paid work typically involved "science & software". Thus, I was never placed in the difficult POLICY decision areas - you deal with every day.
... I did have one incident that became "infamous" - within a "Corporate client" internal atmosphere. I am [the] person - [that] invoked "Lincoln's law" legal-ese ...- when my "boss" - attempted to get me to "Sign-OFF" - on military product End User documentation - before, I felt "it" was complete. Asking me - was his first mistake. Believing [that] he could "order me" - because - he had been a Colonel (in the US Air Force) - just made it worse - for him. From my perspective - consider, how can a person - assigned to provide "accurate documentation" - for "End Users" - possibly know [that] pressing button 'x' - will cause action 'y' - to occur; IF, the person has [IN FACT] never, seen this occur? "Trust me" - only goes so far - when you are responsible ... In fact, before "documenting" software - I had "developed" software. Thus, I knew the software code was not complete; nor, had it been tested. A US Government "progress payment" - was at stake - which, is WHY - "he" needed my "signatured" Sign OFF (at all).
With my husband's support, I was in a position to "push back". I learned about the "Lincoln LAW" ( I.E. "During the US Civil War - "Union Military Contractors" were delivering ... saw dust - instead of gun powder... - in bullet casings) - and, spoke of it - to support my position. My job was indeed subsequently threatened... For a moment, I possibly felt "fear" - then, kudos to the company - I went to my "boss's boss. A very talented immigrant (from India). He (chuckled) - and, backed me. He told me - about his previous similar problem - with this same person. In the days that followed, my "boss" was fired; and, I was re-assigned. I went on - to work for Battelle Research [Columbus, Ohio] - and, founded a small business (Hans & CassAdy, INC - circa 1986). To my knowledge - the Military Contractor is still in business - AND, the Aegis DDG war ship System software - was eventually delivered and still works just fine:
[ https://www.navy.mil/Resources/Fact-Files/Display-FactFiles/Article/2169871/destroyers-ddg-51/ ]
THE BOTTOM LINE - IS THAT - I AGREE WITH Ukraine PRESIDENT ZELENSKYY & Prime Minister Boris Johnson. I believe, the USA has a "leader ship" role to play - in the Ukraine conflict - [that] Putin started. AND, I have submitted "art works" [SONG & ILLUSTRATION] - by my husband & myself - in support of my opinion:
(1) https://hansandcassady.org/
(2) https://hansandcassady.org/UKRAINE-01.html :: I want to make you aware of OUR civilian efforts - and, specifically encourage you to seek F-35 Pilots (via WPAFB ) - to volunteer for a mission to target the MOSCOW Military District ( Kremlin coordinates > 55°45′6″N 37°37′4″E ) - with American launched "cruise missiles".
Please note - I am aware [that] not ALL Russians - support Mr. Putin; thus, we should publish [coordinates] - for Zones "safe" - from our "missiles" exquisite ability to perform - and wrought destructive havoc - on target - every time. Ukrainians have inspired the world! My husband's artwork reflects his feelings. My song [mp3 ] specifically addresses the situation of being held "hostage" - by "fear" of what may happen ("nuclear consequences"). In fact, I have always been physically small - and, "but for" - the "big kids" [that liked me] I would never have gotten to swing, slide or play tether-ball - on an "inner-city" school playground. But, with their assistance - I became a very good tether-ball player - and, also scored – in Columbus Volleyball league play. "Cold War testing" - in Columbus public schools - determined [that] - I had a "language ability". Un-interested - and a "poor performer" - in Spanish and French, I was introduced to computers - at Starling Junior High School (in the 60s). Digital Equipment Corporation (DEC) gave a VAX/VMS mainframe system - to UWGB - in the late 1970s. They (then) gave it to me - to perform work - for the National Science Foundation. I "time-shared" the resource - with boys - if they could keep up. I earned my Federal Work Study Award writing software - that crunched and formatted the UWGB Professor's Research data. I went to work - for NCR - right out of college (1982). (Where, I captured Hans - wresting him from several other girls - who were trying to "lay claim" to him.) Then, we worked for GE & Battelle ... In the 90s - AND, participated in the "DOT Com" boom & bust. I had the honor of documenting Speed2000 - in American English - for the American IC Chip Design & EDA Industry [circa 2000]. As you may know - Dr. Fang's Team (all from Beijing, China) - literally saved America's lead - in chip technology.
Today - I am knowledgeable - of the current progress of "brilliant pebbles" BP technology - as published & available in the public sphere. Sir, It may be less frightening - if Americans - hear from me ( now a retired person) - how "it" (BP) works - as a "fail safe" - [that] must be deployed - and tested. If I may be of service - to HELP explain - please let me know.
Thank you for your public service! - Susan RE: CC Lloyd Austin
<
---
"DEFENDING UKRAINE" by Hans Neuhart >
> https://hansandcassady.org/UKRAINE-01.html <
---
---
THE STRUGGLE FOR THE WORLD < BOOK > ( https://archive.org/details/struggleforworld00burn/mode/2up ) ::
---
Here's the problem - as I [ Susan ] see it: When "they" arrive - AND request "Take us to your leader!?" We (earthings) will reply "Which one?" That's how it stands today.

Who (exactly) do we take them to? So, there is a good argument - to be made - for just kicking the "Russian's" Ass - today! Specifically - I am NOT for taking them to Vladimir Putin!
I feel, Jens Stoltenberg (secretary general of NATO) is a better choice (to me). - But, this might make Mr. Putin angry - or, maybe not. Vlad - typically - does not like to appear - in photos - where his small stature - is so apparent - BUT - the above photo was posted at the Kremin web site. ( link ) Thus, Vlad - does not mind "working with" - Jens Stoltenberg (secretary general of NATO) - SOMETIMES.
---
In progress DRAFT OF BILL [ link to html page ]:: TO PREVENT RUSSIAN AND BELARUSIAN CITIZENS & BUSINESSES FROM RECEIVING JWST "DATA FILES" ... [ I have - thus far - contacted Mike Turner & Joyce Beatty ] NOTE: TODAY - I live in Mike's Ohio District - but, I was born and mostly grew up - in (the "bottoms" of ) Columbus, Ohio - which, Joyce represents.
HHH
< Why does the star look like a Christmas TREE ornament?

... LET'S "MOUNT UP" > INFORMATION > ( ON F35s )

... AND, FOR MY POEM TODAY...
I HOPE YOU WILL SAY HOORAY... ( https://hansandcassady.org/rUSSIA-pUTIN-nytimes.html )
"... I DON'T WANT TO BE A SNITCH - BUT, HE'S ONE CRAZY SON OF A BITCH ..."

Sooooo - I'm for "bootin" ... Putin [ off the earth ]

> INFORMATION >
< AND - SAVE UKRAINE & DEMOCRACY ... IF NEEDED ::
"OPERATION THOR'S HAMMER" =

Mjölnir


+ ( HADRIAN'S WALL & DOME )
:: < by Hans Neuhart


by Van Gogh
---
Click on OUR SOLAR SYSTEM OBJECTS to go to a new page and read more about the OBJECT:
IMAGE ORIGINAL SOURCE > https://in.pinterest.com/pin/524176844133222089/ AND https://i.pinimg.com/564x/5a/61/47/5a6147efc8e4dde8bd8f8119c50c9e69.jpg - AND THANK YOU! NASA
NASA SOURCE: https://blogs.nasa.gov/webb/wp-content/uploads/sites/326/2022/05/spitzer_vs_webb_LMC.gif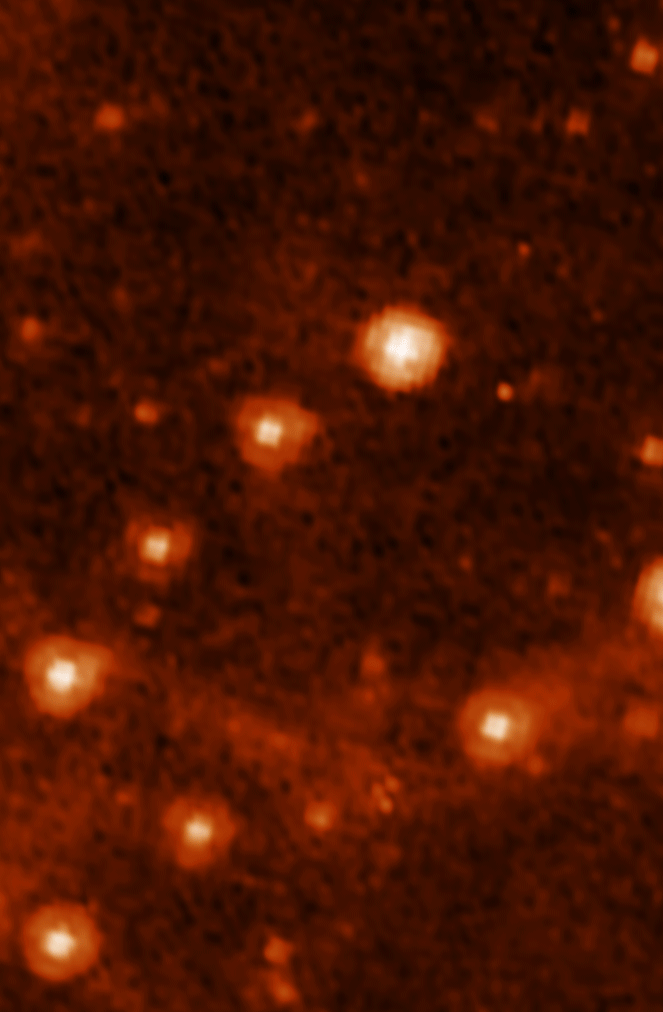 ---
Subject: ... offer to help create star Planet map images
Description : If you visit my site Home page: https://hansandcassady.org/ YOU WILL SEE "IMAGE MAP" OF OUR SOLAR SYSTEM. NOTE CLICKING PLANET INVOKES NEW HTML PAGE. I AM A RETIRED AMERICAN. IF SCIENTISTS CAN SUPPLY THEIR DIAGRAM (OR ART url) - CONTAINING STAR AND PLANETS - i CAN MAKE SIMILAR html IMAGE MAP
( contact )
SusanCN@HansANDcassady.org, hANS@EIG.NET

> jwst-NEW-star-WITH-PLANETS-5-10-2022.jpg
H
H

( JAMES WEBB SPACE TELESCOPE - DETAILS IN PROGRESS )[

https://hansandcassady.org/NIRSPEC.html :: hansandcassady.org/wEBB-OBSERVATORY.html ]
H
YES! I AM THE "SENIOR LADY" - AT THE KLEPTZ YMCA -- WHO HAD THE "STROKE" - IN 2012
--- AND, NOW "DANCES" (WITH "JUDY" ) & DOES "YOGA POSES" - NEXT TO MY HUSBAND > "HANS"
---
SENIOR LIVING ( in OHIO ) - PAGE IN PROGRESS - [ OHIO DEPARTMENT OF HEALTH < RESPONSIBLE > https://odh.ohio.gov/wps/portal/gov/odh/home/for-seniors ]
---
---
https://hansandcassady.org/WhyWEcannot-Wait-by-Martin-Luther-King-JR.html < The BOOK "WHY WE CAN'T WAIT" BY Martin Luther King, Jr.
(1964 edition - eBOOK content ) ... I bought the book. I read the book - AND, I "shred"* the book.
THEN, I made this html page - ABOUT the book - for my "school book report". * added hyper-links, content - and comments.
---
---
https://hansandcassady.org/WhyWEcannot-Wait-by-Martin-Luther-King-JR.html < The BOOK "WHY WE CAN'T WAIT" BY Martin Luther King, Jr.
(1964 edition - eBOOK content ) ... I bought the book. I read the book - AND, I "shred"* the book.
THEN, I made this html page - ABOUT the book - for my "school book report". * added hyper-links, content - and comments.
---
[END] email: susancn AT hansandcassady DOT org :: ABOUT Susan ::