Paul Gosar @DrPaulGosar :: Biden should concede. I want his concession on my desk tomorrow morning. Don't make me come over there. #StopTheSteaI2021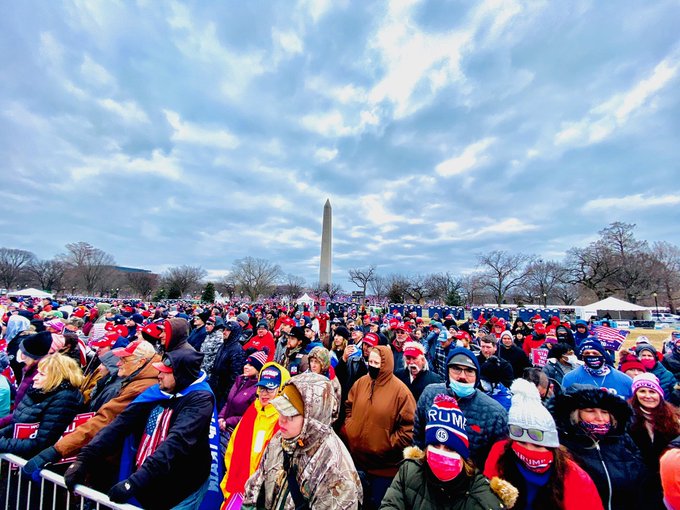 Replies


Replying to @SpeakerPelosi's desk this morning. Don't make the @FBIWFO come over there.

Fred Wellman @FPWellman Replying to @DrPaulGosar and @ali

The fact that this is still up tells me what a traitor you are. People died when your frothing mob attacked our Capitol. You must face justice for your lies.

Replying to

Oh, that reminds me! This was going around. Looks like

@Ali claimed you helped him plan the insurrection--you and a couple of other Congressmen.
---
hhhh
·

Nikki Haley says we should drop the impeachment trial and move on. GET LOST.

·

I wish the SEC had as much of an issue with Insider Trading as they seem to have with Outsider Trading. #RobinHood #GameStop #wallstreetbets

·

I'll be voting for

I got blocked by Marjorie Taylor Greene (@mtgreenee) for showing the world footage of her hate and racism. This person should not be in Congress.
Republican state Sen. Amanda Chase of Virginia, who is also a gubernatorial candidate, gave a calm but conspiracy-laden speech to a crowd assembled outside the Capitol ahead of the rally. In previous days, she'd shared contact information for groups helping Virginians travel to D.C., according to a screenshot of her now-suspended Facebook page collected by Democratic super PAC American Bridge. [ https://ballotpedia.org/American_Bridge_21st_Century ]